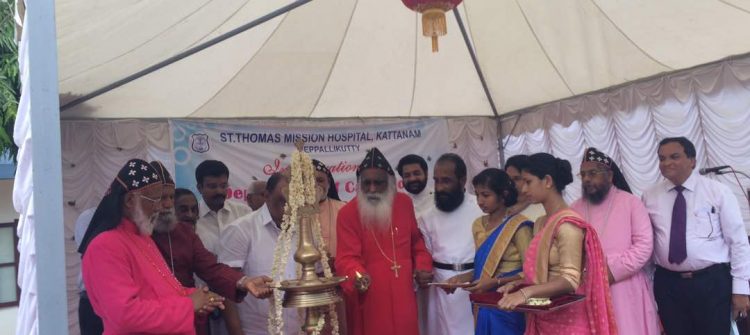 The Cardiology department of St. Thomas Mission hospital Kattanam was inaugurated by Mr. Thomas Chandy, Minsiter of Public Transport in Kerala. The inaugural ceremony and meeting was presided over by the Most Rev. Dr. Joseph Mar Thoma and Most Rev. Dr. Joshua Mar Ignatius Metropolitan delivered the main speech.
Rt. Rev. Joseph Mar Barnabas Episcopa, Rt. Rev. Thomas Mar Timotheos Episcopa, Rt. Rev. Dr. Abraham Mar Paulos Episcopa, Mrs Pratibha Hari MLA gave felicitations to the meeting.
The Cardiology department of the hospital has a CCU with well equipped modern equipments which costs more than 6.5 crores. The unit is fully capable of for performing open heart surgeries, Angioplasy and so on. The service of Dr. James Thomas Senior Cardiologist , is availed in the hospital and and Dr. Anil Kumar N. is serving as the cardiologist.
Financially needy patients requiring immediate valve change operations bypass surgery and other heart surgery can be done on a substantial concessional rate
Contact
Rev Johnson Mathew
Administrator
St Thomas Mission Hospital
Ph: 9447431206