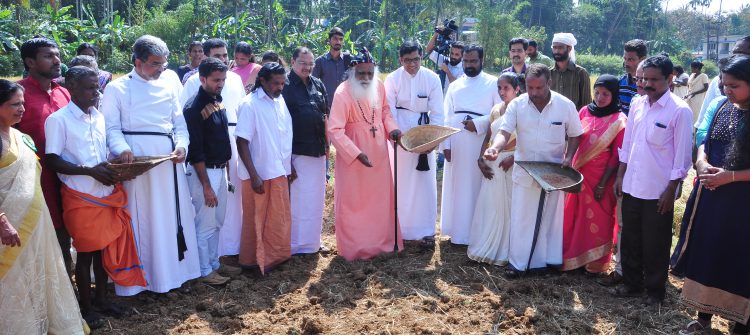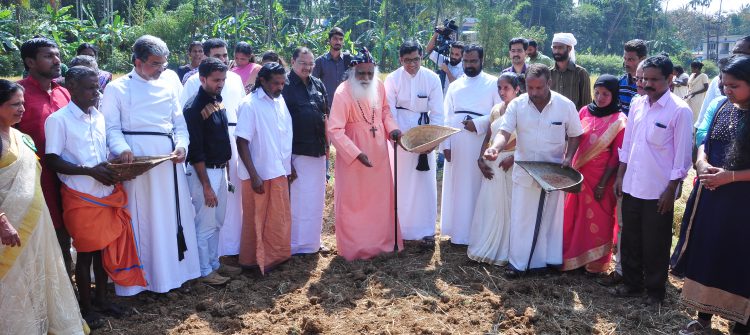 His Grace Dr. Joseph Mar Thoma Metropolitan inaugurated the Koiythum Vithayum (കൊയ്ത്തും വിതയും) organised by CARD at Wayanad. During the meeting Metropolitan participated in the paddy harvesting and the  and sowing the Muttari seeds ( Finger Millet).
The public meeting was presided by Sr. C.K.Sasindran MLA. Metropolitan exhorted the role of human beings as responsible stewards of the creation and congratulated the projects of CARD in identifying and responding to the challenges of  the society.
Rev. K.Y.Jacob, Director of CARD, Mr.Jossy Kurian, Treasurer-CARD, Sri. Cheruvayal Raman, General Council Member,-Kerala University, Sri. Vanidas P., District IDCP Officer, Sri. Kadavan Hamsa, Kaniyampatta GramaPanchayat President  gave felicitations to the meeting.