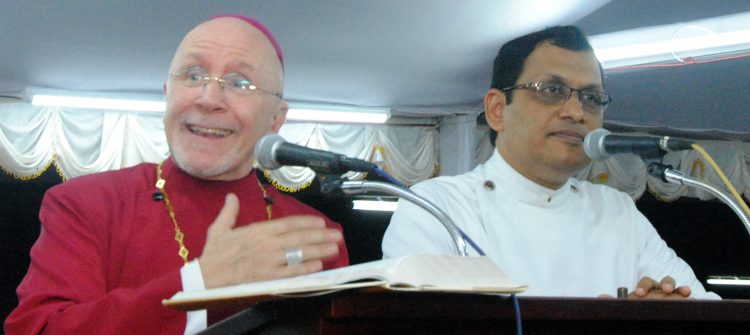 The Third Day of Maramon Convention began with the Bible Study sessions. The Bible study for the laymen was led by Bishop Peter David Eaten and translated by Rev. Mathew Skariah. For the Women, the Bible study was led by Rev. Vinod Victor. The Children's session was led  by CSSM.
In the morning session, Rt.Rev. Gregorios Mar Stephanos Episcopa and in the afternoon session Dr. Rajkumar gave the message
In the evening session Bishop Peter David Eaton gave the message and Rt.Rev.Dr. Geevarghese Mar Theodosius Episcopa presided over the session. Bishop exhorted the relevance of Eucharitic living in this age. Partaking in Eucharist should strengthen ourselves in Lords ministry and disturb us  against the evil forces.
---