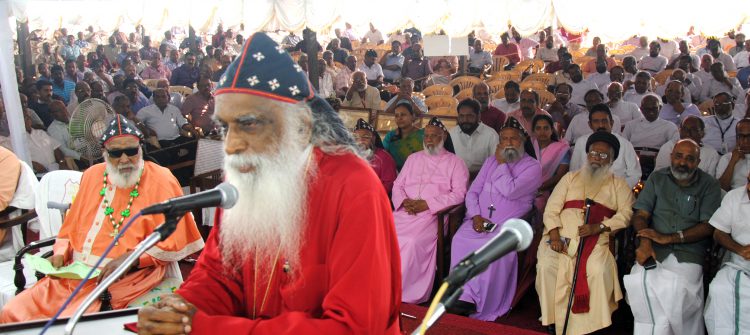 The fourth day of Maramon Convention began with the Childrens' meeting organised by CSSM. The Bible study for Women and men were led by Rev. Vinod Victor and Bishop Peter David Eaton.
In the morning session which is separated as Ecumenical Meeting, leaders from various denominations came. This meeting was presided by the Most Rev. Dr. Joseph Mar Thoma Metropolitan. Representative from HH. Patriarch of Antioch gave message. Rt.Rev. Yuhanon Mar Chrysostomos Metropolitan of Orthodox Church gave the message.
The afternoon session which was specially separated for the awareness of Social Evils, was presided by His Grace the Most Rev. Dr. Philipose Mar Chrsostom Mar Thoma Valiya Metropolitan. The main message was delivered by Rt.Rev. Dr. Oommen George  Bishop of CSI Kollam-Kottarakara Diocese.
The Session in the night was presided b Rt.Rev. Dr Mathews Mar Makarios Episcopa and Rev. Dr. Vinod Victor delivered the main message.