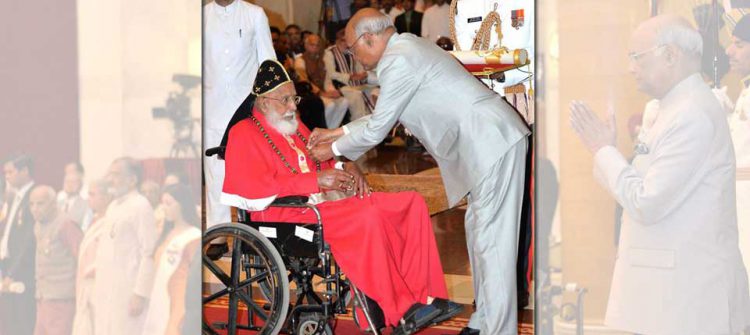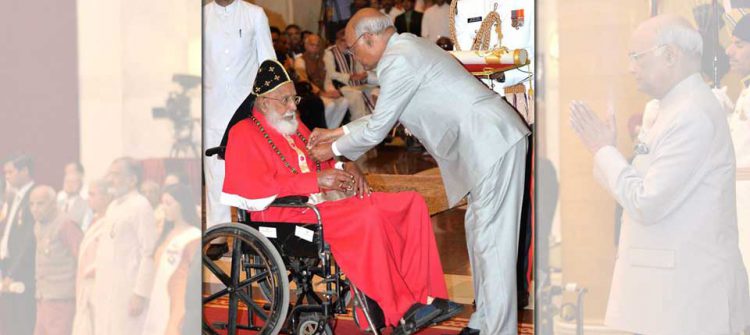 Most Rev. Dr. Philipose Mar Chrysostom Mar Thoma Valiya metropolitan received Padma Bhushan, the civilian award for the Higher order from the Hon'ble President on India Sri. Ram Nath Kovind on 20th March 2018.
Mar Chrysostom being the longest serving Bishop in India has implemented and formulated many projects to improve the social, economic and cultural condition of the poor and deprived.
The Mar Thoma Valiya Metropolitan, fondly addressed as Chrysostom Tirumeni richly deserves the Padma Bhushan bestowed on him. As an outstanding religious dignitary with a genuine humanitarian outlook and global vision he is an embodiment of all Christian virtues with committed life. The Mar Thoma Church, the Kerala Christian community and the Christians all over India for that matter, truly consider this as an honor, fully knowing that the Metropolitan deserves even greater recognition. All who love and respect Tirumeni are elated and proud on this joyous occasion. May God bless His Grace to live many more years after completing one hundred years of age.