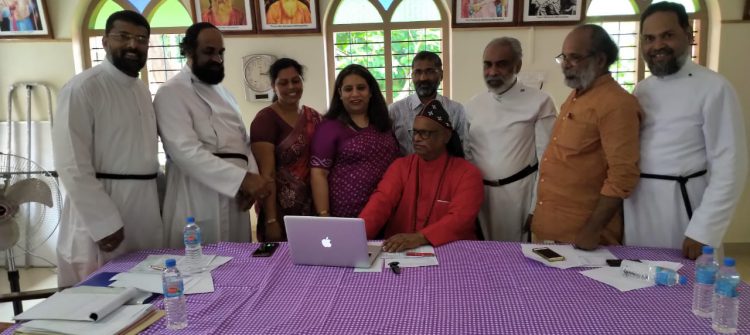 Mar Thoma Navodaya Movement Society (MTNMS) is a registered organization of the Mar Thoma Church. It is a social platform for justice, equality and empowerment, striving to reach out to the unseen, unheard and the unheeded voices of the Transgender communityin India irrespective of caste, color or creed.
Mar Thoma Navodaya Movement Society facilitates the members of these communities to voice their concerns and be active participants in the decision-making processes which affect their lives. The organization works on collaborating with them to help attain the fulfillment of their basic human rights, and empowering them to experience and enjoy life in its fullness.
A website was created to share the information pertaining to the work and ministry of the Mar Thoma Navodaya Movement Society. All information pertaining to the ministry of MTNMS can be found at : navodaya.marthoma.in. Rt.Rev. Dr. Geevarghese Mar Theodosius offically launched the website on November 30th 2019.