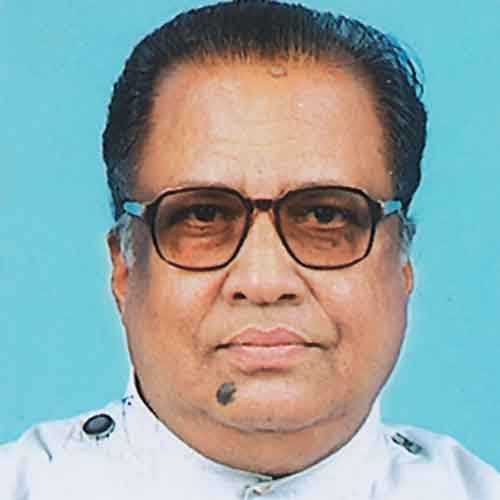 REMEMBERING THE LIFE AND WITNESS OF ACHEN

March 22, 2018

NEITHALIL,
KEEZHVAIPUR P.O.
MALLAPPALLY.
Details
ORDAINED AS SEMMASH
03/04/1971
ORDAINED AS DEACON
07/05/1971
RETIRED FROM ACTIVE SERVICE
01/03/2009
CHILDREN
SANTHY ELIZABETH AND SOUMYA MARIAM
SERVICE
KUMALY; ANAKARA; VANDANMEDU; KALLAR; PUNNAVELY; KANGAZHA, CHITTAR; VAYATTUPUZHA; MANPILAVU; KOOTHATUKULAM; VADASERIKARA ST.JOHNS; MALLAPPALLY SEHION; SANTHIPURAM BETHEL; AYROOR SALEM; VARAVUR; VADASERIKARA ST.ANDREWS; PUTHUSERIMALA; AYROOR CARMEL; EZHUMATTOOR; PARACKATHANAM; NARAKATHANY; KARUTHAMANGAL. *SPECIAL: MTEA TRAVELLING SECRETARY; MALLAPPALLY ASRAYA OLD AGE HOME SUPERINTENDENT; SABHA COUNCIL MEMBER.
Funeral Service
1st Service 25-3-2018 (Sun) 7PM - At Residence
Rt. Rev. Thomas Mar Timotheos Episcopa
2nd Service 26-3-2018 (Mon) 8AM - At Residence
Rt. Rev. Dr.Abraham Mar Paulos Episcopa
3rd Service 26-3-2018 (Mon) 9AM - At Residence
Rt.Rev. Joseph Mar Barnabas Episcopa
4th Service 26-3-2018 (Mon) 11:30 AM - At Keezhvaipur ST. Thomas MTC
His Grace the Most Rev. Dr. Joseph Mar Thoma Metropolitan