PRAYER: THE GREAT LIBERATOR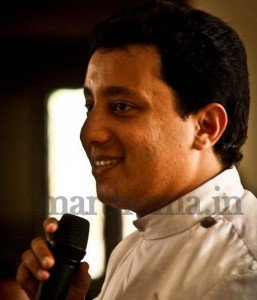 (
Rev Sajesh Mathews, M-th First Year
)
Prayer is the medium through which we communicate to God. It is the way we interact with God. There are two classical definitions for prayer. One is, prayer is speaking to God and the other is prayer is the raising of the soul to God.
What is the theological significance of prayer? What contribution does prayer make to our understanding of the glorious work of salvation that Christ achieved for us?
Prayer becomes a subject of theological reflection in connection with Christ's redemptive work. Prayer cannot be separated from Christ's work of salvation. Praying is not simply talking to God, as important as that is; it is also a religious act through which we proclaim our need and constant reliance on Christ's redemptive work for us. Fundamentally it is a re-presentation of the good news of salvation. The key elements of the gospel are embodied in the very act and experience of praying.
In a narrow sense, prayer seems to be motivated by need—temporal, emotional and spiritual needs. Indeed, prayer revolves around need. The prayer of praises anticipates a need, or responds to a need that was or will be satisfied. In prayers of thanksgiving, we express gratitude for God's blessings through which our needs were satisfied. There are different forms of prayer for healing. For the sick it is from their pain they pray. Prayer not only heals us but also helps us to sustain even when there is no healing. When prayer becomes need based then we limit prayer within our own boundaries. Prayer cannot be limited in time and need. It is beyond our understanding of prayer. Prayer makes our relationship lively with God. The older generation, were not exposed to any kind of trends in spiritual life. So their prayers were simple and sincere. They used to wait for God's will. They were sure that God will take care of them even if all of their prayers were not heard. The unanswered prayers are the signs, that we need to wait for God's time and for God's will for our prayers to be fulfilled. Prayer deals with the faith of the believer. One who has strong faith in God, will trust in God and will wait for one's will to be fulfilled. That is the power of the real prayer. Real prayer makes us spiritual in every sense.
Christian prayer is unique in a very special way for it is the conscious personal communion with God, the father, through Jesus Christ by the power of Holy Spirit. It operates within a Trinitarian understanding of God. When we pray, we address the Godhead with the faith-conviction that each of them is actively involved with us as we lift our souls to Him. The Holy Spirit listens to our feeble expressions and articulates them in order to express the real intent of our being (Rom. 8:26). Then the Son mediates our supplications to the Father. This Trinitarian aspect of prayer is clear in all the liturgical prayers. That is why every prayer ends with "this we ask in Jesus Name". Though the prayers are Trinitarian, the mediator is Christ.
Christian prayer is a fellowship with God through Christ. So there is a communion aspect in the Trinitarian prayers so also we, the believers of God, have a koinonia experience in prayer. The communion and fellowship we have with God is unique because through it we enter into a dialogue with the very source and fountain of our life. There is indeed a profound koinonia in prayer. For fellowship to be real and meaningful, prayer should be informal in every sense. Anand Mahadevan, the editor of the magazine, Outlook Business, in an interview regarding the conversion experience, said that he communicates everything to Jesus and urges us to share our limitations, weaknesses, failures, victories, anxieties and all that we experience in every moment of life with Jesus through prayer.
There are different kinds of prayer. Mental prayer, which is the encounter of the heart with God and the dwelling of the soul with him. It is from the deep heart that we communicate with God. We just share all our feelings, thoughts, short comings, dreams and aspirations. Meditation is another form of prayer. Devotion (from Latin word 'devoveo') may mean 'to be attached to', 'to be addicted to', 'to be very fond of' or 'to be faithful to'. We meditate upon the word of God and goodness that we enjoy through our religious experience. Mediation and contemplation is very common in Indian Spirituality. Yoga is one of the major ways of prayer and meditation in Indian Spirituality. Vocal prayer, spontaneous prayer, liturgical prayer and common prayer are different methods of prayer. Prayer that expresses itself in external words is vocal prayer. The danger is when words that are expressed outwardly are not from the heart then the prayer becomes habitual and monotonous. The most beautiful prayer in the Bible is 'have mercy on me.' Anybody can pray this short spontaneous prayer. Spontaneous prayer is the prayer which gives spontaneous expression to the thoughts of the mind and the afflictions of the heart. The public and private prayer of the church is called liturgical prayer. Signs, symbols, actions are the components of liturgical prayer. Common prayer is that which is general in content and said in common.
Prayer is based on the conviction that God prevails as the only one who can provide for our needs. We can depend on anything in this world but that does not mean that all our needs will be fulfilled through the worldly blessings. According to the Bible, those who pray will find a significant discovery of God's sufficiency. Hence, with God as the only object of our prayers, He becomes our partner in dialogue. Therefore, we pray as an act of worship through which we express the wonderful conviction that God's all-sufficiency overcomes our insufficiency. Consequently, we do not need to offer prayers to spiritual powers that compete for our service. Christian prayer proclaims that only God has the ability to amply provide for all our needs. The gospel emphasizes in a unique way the surprising fact that only God can pull us out of our needy condition, out of our predicament and helplessness. When we pray, we not only recognize God as the only one who can supply our needs but also affirm that He can provide for our deliverance from the powers of sin and death even before we ask Him.