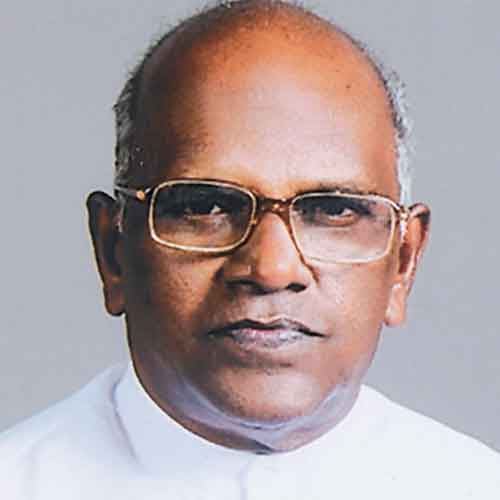 REMEMBERING THE LIFE AND WITNESS OF ACHEN

May 29, 2022

THYPARAMPIL ELIAS BHAVAN,
PAZHAVANGADI P.O., RANNY,
PATHANAMTHITTA DIST.
KERALA 689673.
Details
ORDAINED AS SEMMASH
13/05/1970
ORDAINED AS KASSEESSA
03/07/1970
SERVED IN
VATTAKOTTAL CHRIST; THEVERCAUD; ERAVIPERUR IMMANUEL; KAVUNGUMPRAYAR; POOVATHUR ST. PAULS; PODIMALA BETHEL; NAGPUR; VAZHOOR; KANAM; ULLAYAM; ELAMPAL ST. THOMAS; ELAMPAL JERUSALEM; ELAMPAL SEHION; SALALAH; MYLAPRA SALEM; VALIACAVU; KANDANPEROOR; MANNARATHARA; NARAKATHANY SALEM; ANICAUD AROHANAM; KARUTHAMANGAL ST. PAULS; PUNALUR CARMEL; NARICKAL BETHEL.
RETIRED FROM ACTIVE SERVICE
26/04/2008
WIFE
LATE. MRS. JOICE JOHN
CHILDREN
MR. THOMAS JOHN, MRS. ANITHA JOHN, MRS. SUNITHA JOHN
Funeral Service
FIRST SERVICE: 7.30 AM ON 31 MAY 2022 (TUE) - RESIDENCE
RT. REV. THOMAS MAR TIMOTHEOS EPISCOPA
SECOND SERVICE: 10 AM ON 31 MAY 2022 (TUE) - RESIDENCE
RT. REV. DR. GREGORIOS MAR STEPHANOS EPISCOPA
THIRD SERVICE: 12 NOON ON 31 MAY 2022 (TUE) - PAZHAVANGADIKKARA IMMANUEL MAR THOMA CHURCH
RT. REV. JOSEPH MAR BARNABAS SUFFRAGAN METROPOLITAN
FOURTH SERVICE: 2:30 PM ON 31 MAY 2022 (TUE) - PAZHAVANGADIKKARA IMMANUEL MAR THOMA CHURCH
MOST REV. DR THEODOSIUS MAR THOMA METROPOLITAN