Rt. Rev. Dr. Thomas Mar Theethos Episcopa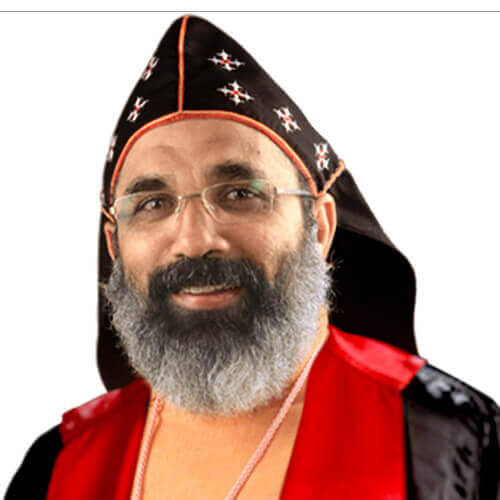 Mar Thoma Centre
Makkada P.O
Kakkodi (Via)
Calicut - 673 611.
Kerala, India

KANNAMCODU MAR THOMA CHURCH

+914952265773

+914952265796

+914952266957
Rt. Rev.  Dr. Thomas Mar Theethos Episcopa
Rt. Rev.  Dr. Thomas Mar Theethos Episcopa was born on 10th May 1959 as the son of Kottackatt Puthenveetil Sri. P.N. George and Smt. Aleyamma George of Adoor Kannamkod Mar Thoma Parish.
He had his school education at Vadakkadathukavu Govt. UP School and Adoor Govt. High School. He passed Pre-Degree from Kottarakkara St. Gregorios College and BSc Botany from Catholicate college, Pathanamthitta.
He got degree in Theology from Mar Thoma Theological Seminary, Kottayam during 1982-85. Easow Mar Timotheos Episcopa ordained him as Semmas on 1st June 1985 and as Kaseessa on 14th June 1985 at Kottarakkara.
He served as Vicar of Chengaroth, Chempanoda, Aanakulam, Gandhidham, Bhuj, Bhavnagar, Goregau, Kolaba, Thumkur, Kalamassery, Devas, Chengannur – Thittamel, Pularikad, Long Island, New York St. Johns, New York St. Andrews and Chirayiramb Immanuel. He was also the Manager and Senior Principal of Indore Mar Thoma Higher Secondary School. He worked as the Secretary of His Grace Dr. Philipose Mar Chrysostom Mar Thoma Valiya Metropolitan. He got MA in Sociology from Indore University. He procure a MTh and Doctorate from Dharmaram Vidyakshetra, Bangalore. The topic for research was Holy Qurbana and spirituality. He visited Amsterdam University and conducted research as part of his study. He has given leadership in many conferences.
He was consecrated as Ramban by Geevarghese Mar Theodosius Episcopa on 7th May 2011 at Ernakulam St. Alberts College ground specially prepared Madbaha along with Rev. Dr. Varghese Mathai and Rev. K.V. Varkey. He was raised as Thomas Mar Theethos Episcopa on 13th August 2011 at the Holy Madbaha prepared at the Thiruvalla SCS ground.
He marches forward with his mission in the Church in the light of noble theological streams of thought and visionary activities of care for the needy and social change.
Details
Parents
Mr.P.N. George and Mrs. Aleyamma George Adoor Kannamcode Kottackattu Puthen Veettil
Ordained as Deacon
06/01/1985
Ordained as Kassissa
06/14/1985
Ordained as Ramban
05/07/2011
Consecrated as Episcopa
08/13/2011