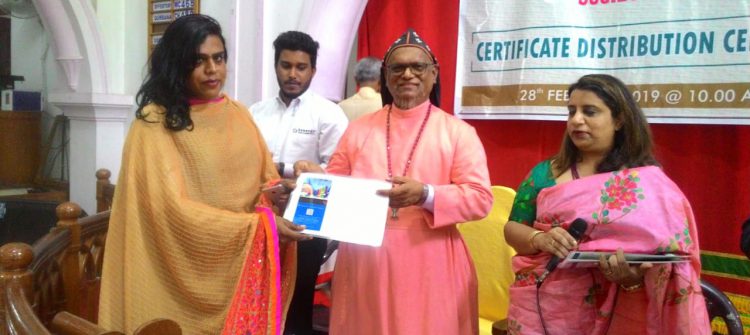 A 10 day residential program from 17th of October – 21st of October & 15th of December – 21st of December on MS office and Tally was conducted at Shantigiri Ashram. Ten transgender trainees were trained on office automation and accounting principles using Tally. This was a 10 day intensive course conducted by a reputed training organization which concluded with an examination. I am happy to inform that all candidates passed with over a 90% score.
Rt. Rev. Dr. Geevarghese Mar Theodosius- President, Mar Thoma Navodaya Movement Society presided over the event. Shri K V Thomas, MLA was the keynote speaker for the Certificate Ceremony. Rt. Rev. Dr Geevarghese Mar Theodosius presented the certificates to the trainees
after the completion of the course. Mar Thoma Navodaya Movement Society is thankful to Shantigiri Center, Rev. Binu Samuel and the committee members for hosting the ten trainees at the centre for the 10 day training program and to Rev. Shaji Thomas for hosting the certificate distribution ceremony at the Alwaye Mar Thoma church.