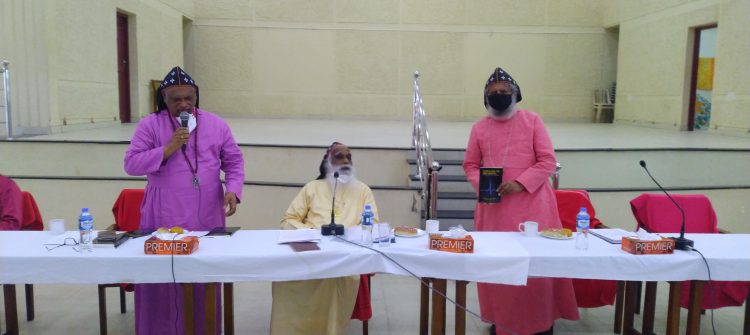 'Church and the new normal – Ecclesial imaginations for a new humanity', the book written by Rt.Rev. Dr. Geevarghese Mar Theodosius Suffragan Metropolitan was released by the Most Rev.Dr.Joseph Mar Thoma Metropolitan.
This book reflects on how the Church should behave in times of COVID 19 which affected the whole humanity irrespective of divisions. This book covers a wide range of topics ranging from 'family' to 'the transgender community' and 'artificial intelligence' that reminds how the Church should respond to the new norms placed by these challenges.
This book was written when Thirumeni was in quarantine for 28 days before taking the new responsibility as the Suffragan Metropolitan of the Church.