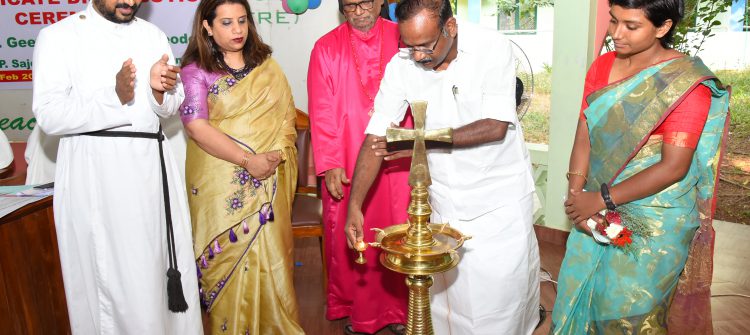 Advanced Computer Training 
A ten day residential program from 4th_ 13th of January 2019 on Advanced Microsoft Office, Programming with Python and Web Development was conducted at the Shantigiri Ashram. Ten transgender trainees were provided training on Web site development and maintenance, along with scripting and programming using python. All trainees had to practically demonstrate their skills of developing websites. The training program was organized by Mrs Preethi Kuruvila.
Certificate Distribution Ceremony
The certificate ceremony was organized at Shantigiri Ashram, Alwaye to award certificates for all the students who completed the training program in the Advanced Computer courses. It was held on 27th February 2019.
Rt. Rev. Dr. Geevarghese Mar Theodosius- President, Mar Thoma Navodaya Movement Society presided over the event. Shri V.P Sajeendran MLA, was the keynote speaker for the Certificate Ceremony. Rt. Rev. Dr Geevarghese Mar Theodosius presented the certificates to the trainees after the completion of the course.