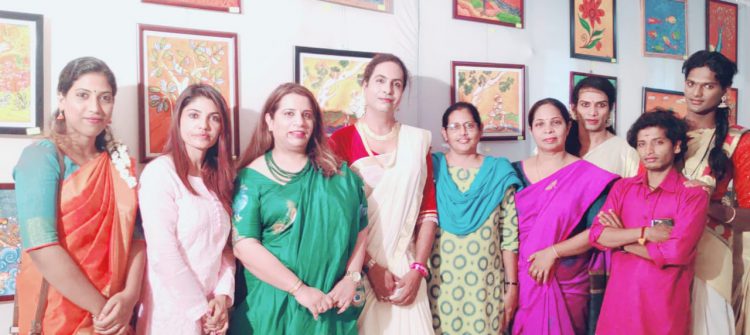 Mar Thoma Navodaya Movement Society organized "SHRISTI" an exhibition featuring the artistic talent of the transgender community. This was the first and one of a kind exhibition featuring the prowess of transgender individuals who had undergone training in Mural painting.
Mar Thoma Navodaya Movement Society in collaboration with a renowned art organization Folkland was able to organize a fifteen day residential training program in total on Mural painting. Fifteen transgender trainees who attended the program received an opportunity to develop their artistic talent using unexplored imagination and their untapped potential of creativity.
The event was inaugurated by Shri. Mathew T., MLA. He congratulated Rt. Rev. Dr. Geevarghese Mar Theodosius for working tirelessly in the ministry towards the Transgender community. The Keynote Speaker for the event was Mr K. A. Francis, Editor, Malayalam Manorama who congratulated the Mar Thoma Church and Folkland in this joint venture to help the marginalized.
The exhibition featured Mural Painting on a variety of media.
Paintings on Canvas
Terra Cotta – Bowls, Cups, Saucers
Bamboo Wall hangings
Fabric – Mural Painting on Sarees
Rt. Rev. Dr. Geeverghese Mar Theodosius presented the certificates to the trainees after the completion of the course. Mrs Preethi Kuruvila organized the training for Mar Thoma Navodaya Movement Society.
Mar Thoma Navodaya Movement Society would like to thank Rev. Mathew John and the committee members of the AMM Bible institute for hosting the event.We would like to thank Dr. V Jayarajan, Chairman Folkland and his supporting staff for helping with the delivery of this training.