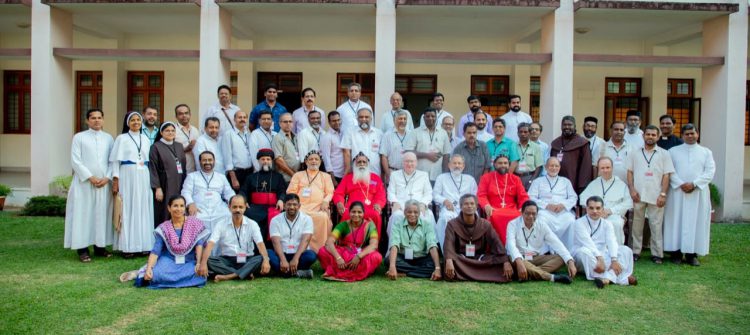 The National Seminar on "Unity, Dialogue and Mission: Ecumenism and Interfaith Dialogue in the Indian Context" at Mount St. Thomas, Kakkanad Kochi. A meeting of the  Episcopal Representatives of Different Churches, in which the following leaders were in the panel
Bishop Mar Awgin Kuirakose, Assyrian Church of the East in India.
Cardinal George Alencherry,
Most Rev. Dr. Joseph Mar Thoma Metropolitan
Most Rev. Kuriakose Mor Theophilos, (Syrian Orthodox Jacobite Church)
Archbishop Mar Joseph Perumthottam
Rev. Kasta Dip (CNI Church)
Rev. Dr. Abraham Thomas (Malankara Orthodox Church).